The old saying "Time flies when you're having fun!" is an understatement as I reflect on the second half of the 2015 season. What a way to wrap up my 25th anniversary! Where do I begin… A picture perfect fall day with Melanie, Patrick and Jackson. The location Hartman's Herb Farm in Barre, MA. I suppose you're wondering who the third wheel is? Jackson is Melanie and Patrick's canine companion. In my opinion a true wedding professional. Jackson had the honor of participating in the ceremony, social hour, formal introductions and even danced the night away at the reception. Jackson even had a seat, center stage, along side the bride and groom. As you can see from my cell phone picture below, he was a perfect gentleman throughout dinner. Let me be witness that no prime rib meals went missing. Good boy Jackson!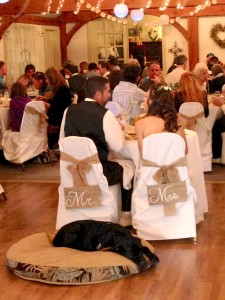 Alyssa and her mother Louise were busy planning a beautiful wedding reception at the Hotel Northampton located downtown, Northampton, MA. The guest list included many relatives who made the trip over seas to celebrate. A main concern for the bride and groom was that they wanted their traveling guests to get a true American wedding experience. As you can see from the video posted here,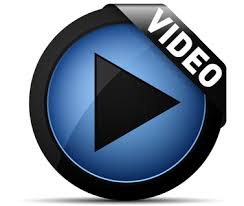 I think it is safe to say that great dance music has no international boundaries.  Derek Fowles Photography did an awesome job capturing the party as well. You can check out his Facebook link.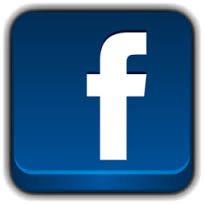 Great Pics!
Northampton, MA seemed to be a second home for me this fall season as I found myself back downtown at the newly renovated Union Station. It was a pleasure working with Dan and Katie, what a blast! I get tired just watching the video! Three hours of dancing, and if time allowed, I believe they could have danced three more. Brian Hale Photography was busy snapping pics,

 and you can really feel the energy in this video I posted.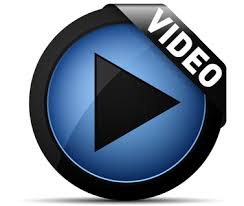 In conclusion, I wanted to say Happy Holidays and thank you to my loyal customers at Chalmers and Kubeck North and Kelly- Fradet Lumber for their continued business during the holiday season. For the past 10+ years I look forward to their events every December. The Marriott Springfield, and Twin Hills Country Club always host an elegant affair.
I'll leave 2015 with a video, as I celebrate the Holidays with my new friends at Great Horse Country Club in Hampden, MA.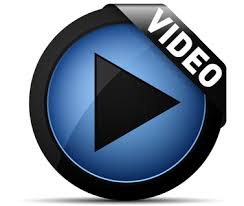 Great Horse is truly a beautiful location for any event. Happy New Year! See you in 2016.