Welcome 2016! Spring is in the air… well, not really. Who would have thought that February would kick off my spring fever and offer up some 50/60 degree days? Bob Raina's Disc Jockey service is in full force, answering phone calls and returning emails to some really outstanding prospective clients. The 2016 and 2017 wedding seasons are shaping up to be great! Now with the bridal shows behind me, I can focus on all of the great couples that I am incredibly happy to be working with this year.
Speaking of great couples, Bob Raina's Disc Jockey Service received Wedding Wire's "Couples Choice Award" for 2016!!! I wanted to take the time to thank all of my past clients for the fabulous reviews! (You can click on the "Wedding Wire" icon below to see more).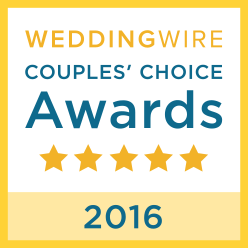 Thank you for your business, the pleasure was all mine.
For those couples still in the search for some great entertainment, please take the time to search around my website. There is lots of valuable information available. Check out some of my new video posts as well. A beautiful summer wedding at the Log Cabin/Delaney Upper Vista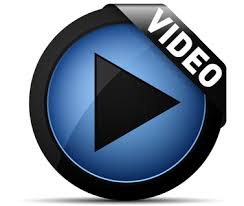 , wedding receptions featuring the Hartford Marriott and Zukas Hilltop Barn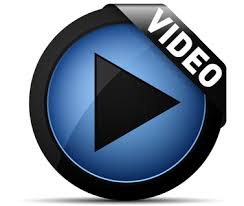 , and a perfect fall evening at The Red Barn at Hampshire College.

Feel free to contact me anytime with your questions. I'm here to help!
Three weddings, one family, one DJ!
Sister #1- "My name is Rebecca. My husband and I got married five years ago on June 5, 2010 at the Delaney House, Bob was so professional and friendly when we met him for the first time. We knew right away we wanted him to DJ our wedding. He did an AMAZING job. We got so many compliments about how well the reception flowed and how fun the dancing was. If you want everyone up dancing and having a good time, definitely use Bob! After our wedding, my sister and brother both had him DJ their weddings. Every time we were impressed at how good he is at what he does."
Sister #2- "My name is Sarah and my husband and I got married May 25, 2013 at the Log Cabin. My older sister had Bob DJ her wedding, we also knew right away that we would also like him to do ours. He did such an amazing job, he knows how to get people on the dance floor, which we LOVED. He speaks very clearly and keeps the reception moving smoothly. I highly recommend him to all my friends who are planning their wedding. He is by far the best DJ, I would not change a thing about that day!"
Sister#3- "My name is Jenna and I married Becky and Sarah's brother Dave. Our wedding day was October 10, 2015 at Zukas Hilltop Barn. For us, we never even considered another DJ. After seeing his work at both Becky and Sarah's weddings, we would without-a-doubt HAVE to have him. We were so confident that he would do exactly what we wanted him to do and he would do it exceptionally well. He was so friendly when we met him and extremely easy to talk to. We were unsure about what exactly we wanted or how the reception SHOULD go…but Bob was SO helpful in giving us suggestions. He told us what was popular at receptions today and what songs would also be a huge hit. Not only was he extremely knowledgeable in his industry, but he orchestrated the reception perfectly. Before he did anything he let us know so we weren't caught off guard. I could go on about great he was but I won't. Let me just say, stop looking for your DJ! GO WITH BOB RAINA! He's definitely the best."